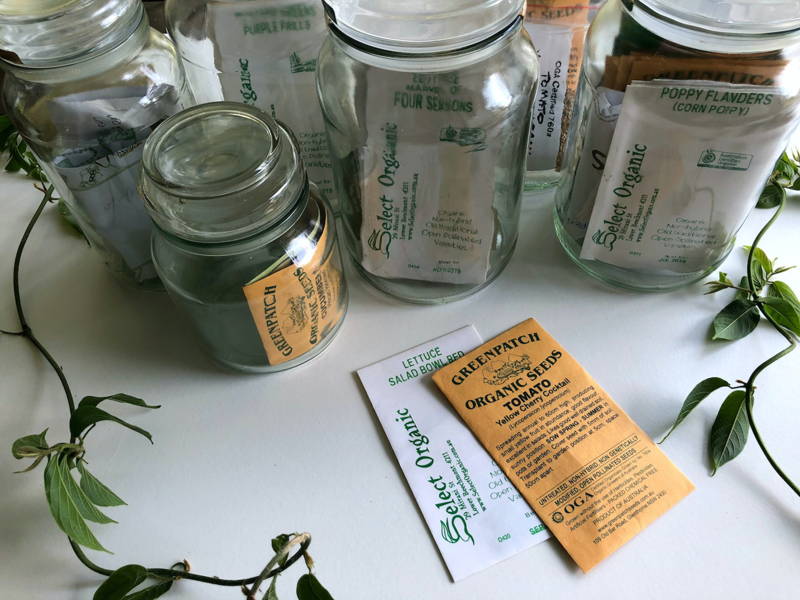 Half of the fun of starting a vegetable and flower garden comes in the dead of winter when I'm daydreaming of my summer garden and I get to sit down with a stack of seed catalogs to look at all the new varieties. I'm usually picking out all of the wildest varieties I can find. After some back and forth about which ones I'll actually end up planting, it's time to figure out how I will start my garden; some plants will start under lights indoors while others I will sow directly into the garden. For the rest, I will buy starts from other gardeners in my area.
Join our mailing list for little gardening tips and tricks for both indoors and out!
What's the main difference though?
There are a couple of differences, the two main being cost and variety. An entire packet of seeds will often cost less than one starter plant or pack. While most nurseries have gotten into the habit of carrying multiple varieties of plants, seeds offer many more varieties to choose from. Some seeds are even made to grow in specific zones.
While planting seeds may be fun for some gardeners, others say that there may be more risk involved in planting seeds. Some may not germinate, or plants you've started indoors might not be hardened off enough to endure outdoor weather extremes. An indoor growing environment requires grow lights, along with planting materials and the space to do it, so there's time, effort, and expenses involved. Many new gardeners opt to grow from starts and there is nothing wrong with this whatsoever.
Starter plants are usually ready to be planted, and if you choose the healthiest-looking specimens, there's less risk of failure. Although they may not be completely ready to be transplanted, they're usually displayed outside or in a greenhouse. You're also purchasing a plant with momentum, and if conditions are favorable, one that's ready to take off when it's planted in the ground—a head start that may make for an earlier harvest. All of these factors make starter plants a very attractive option for many gardeners, particularly those who are pressed for time.
I personally like to grow from seed because of the fun of starting something from the very beginning and seeing a seedling emerge and grow into a mature plant. I also love picking some more "interesting" varieties that cannot be found in store-bought plants.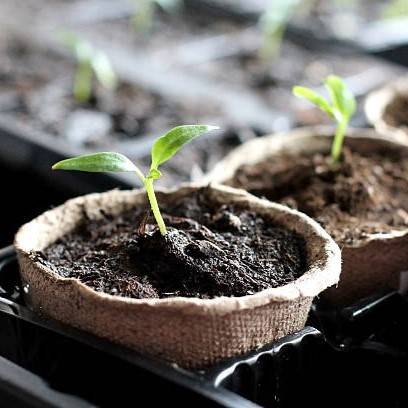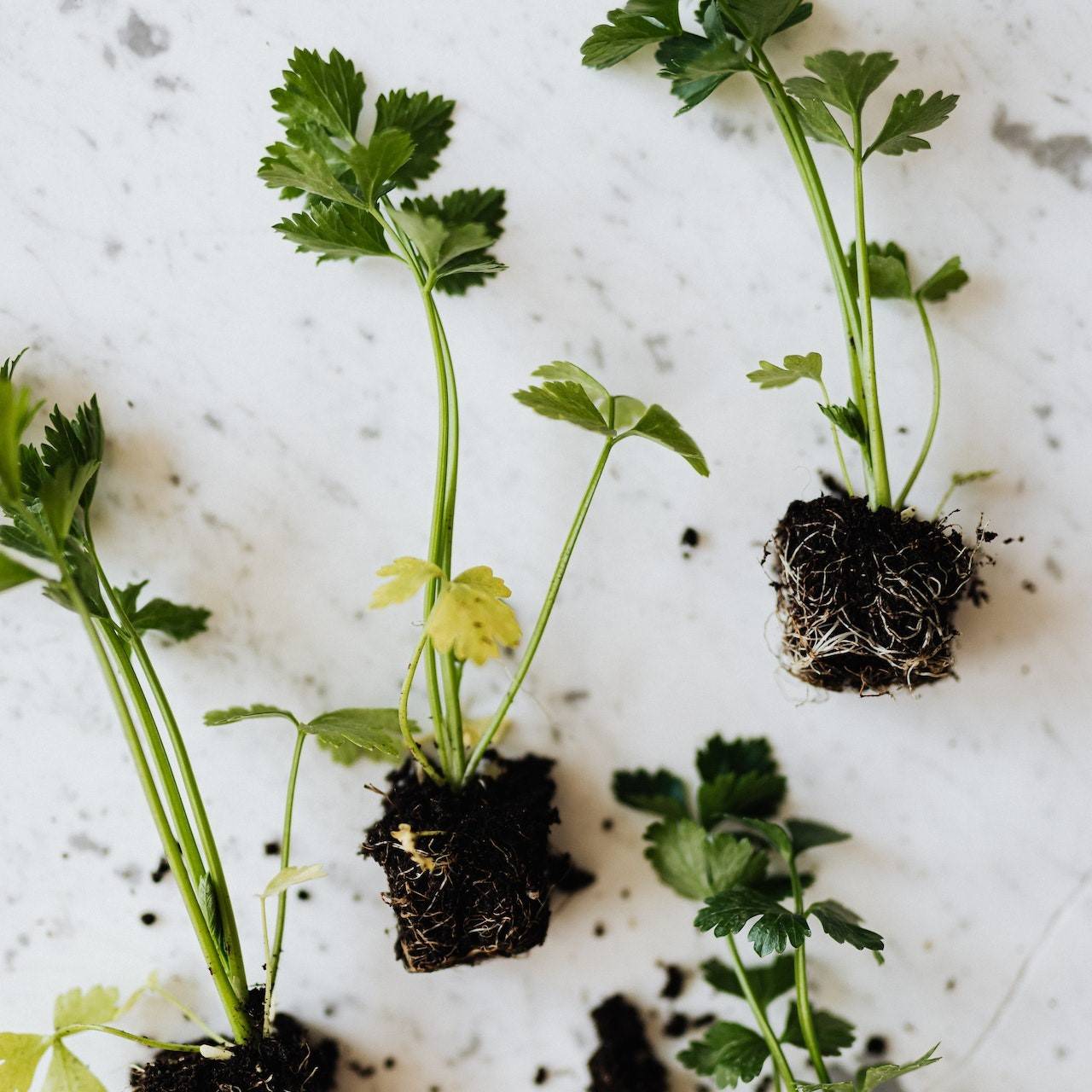 Which seeds start inside and which should go direct into the ground?
In general, I've found it works best to start seeds indoors of the early varieties that can tolerate cold like greens, lettuces, broccoli, and cabbage, which can be transplanted into a cold frame or even the garden sooner than anything else. Many herbs are another sure bet for indoor starting. Moreover, tender plants such as peppers, tomatoes, and eggplant do well starting under a grow light indoors. This also helps when it comes to harvest times as some zones don't have the perfect season to have peppers, tomatoes, and eggplants grow from seed outdoors.
If you decide to start seeds indoors for the first time, you may find yourself tempted to want to try some of everything. I've found that it's best to start out slow in the first season with a few varieties and see how it goes. Then again, you can start many things, and if some don't work out you can always buy them as plants from the garden center!